K W Bell Group prides itself on it's proactive and innovative approach towards health and safety. Headed up by Peter's daughter Nicola, the company has a robust team in place to help maintain and develop leadership within throughout this sector of the business.
Recent campaigns include;
'Don't Strike Out'  – which launched alongside the introduction of the vacuum excavators.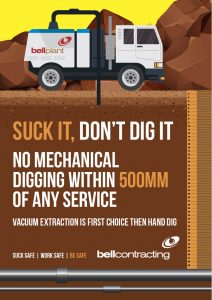 'Wear it Proud'  – Noise campaign to encourage the use of hearing protection on site.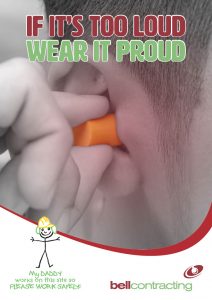 'My Mummy and Daddy'  – Work safe campaigns. This logo features on the back of every hi vis vest on site.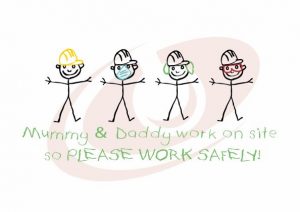 '